Learn how to play ukelele!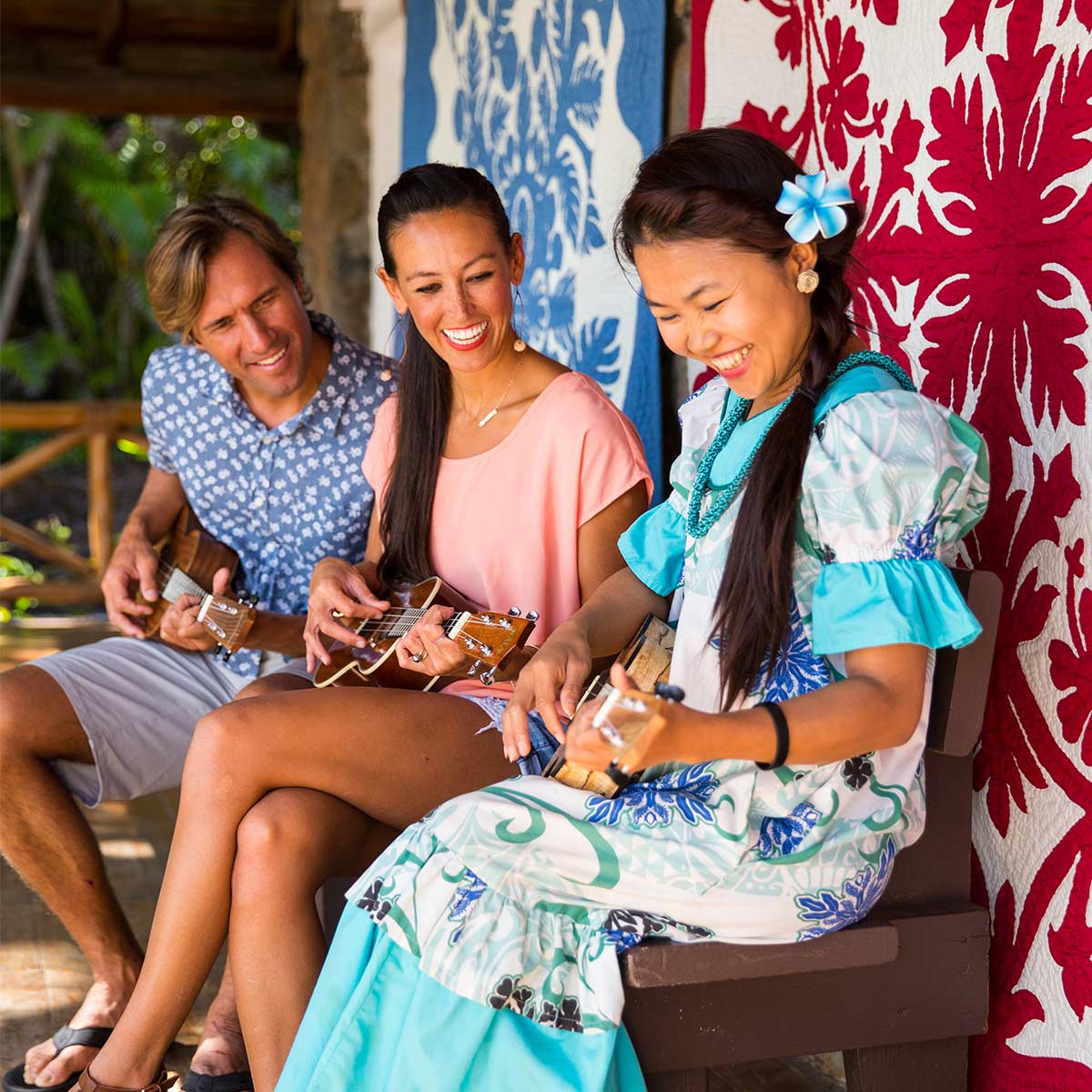 Learn how to play ukelele!
The ukulele is a great way to bring the sounds of Hawaii into your life, and here at the Hukilau Marketplace, we offer a great opportunity not only to learn more about how the ukulele is manufactured, but also a chance to try it yourself with a free lesson. Come to the Ukulele Experience next to the Villages Entrance to the Polynesian Cultural Center to tour our unique museum and then step inside
the Ukulele Experience Gallery to view a rainbow of ukuleles – from the simplest to the very ornate. And when you are ready for your free ukulele lesson, all you need to do is ask one of our trained staff.