OPEN (May 4, 2020): Scroll down for more details.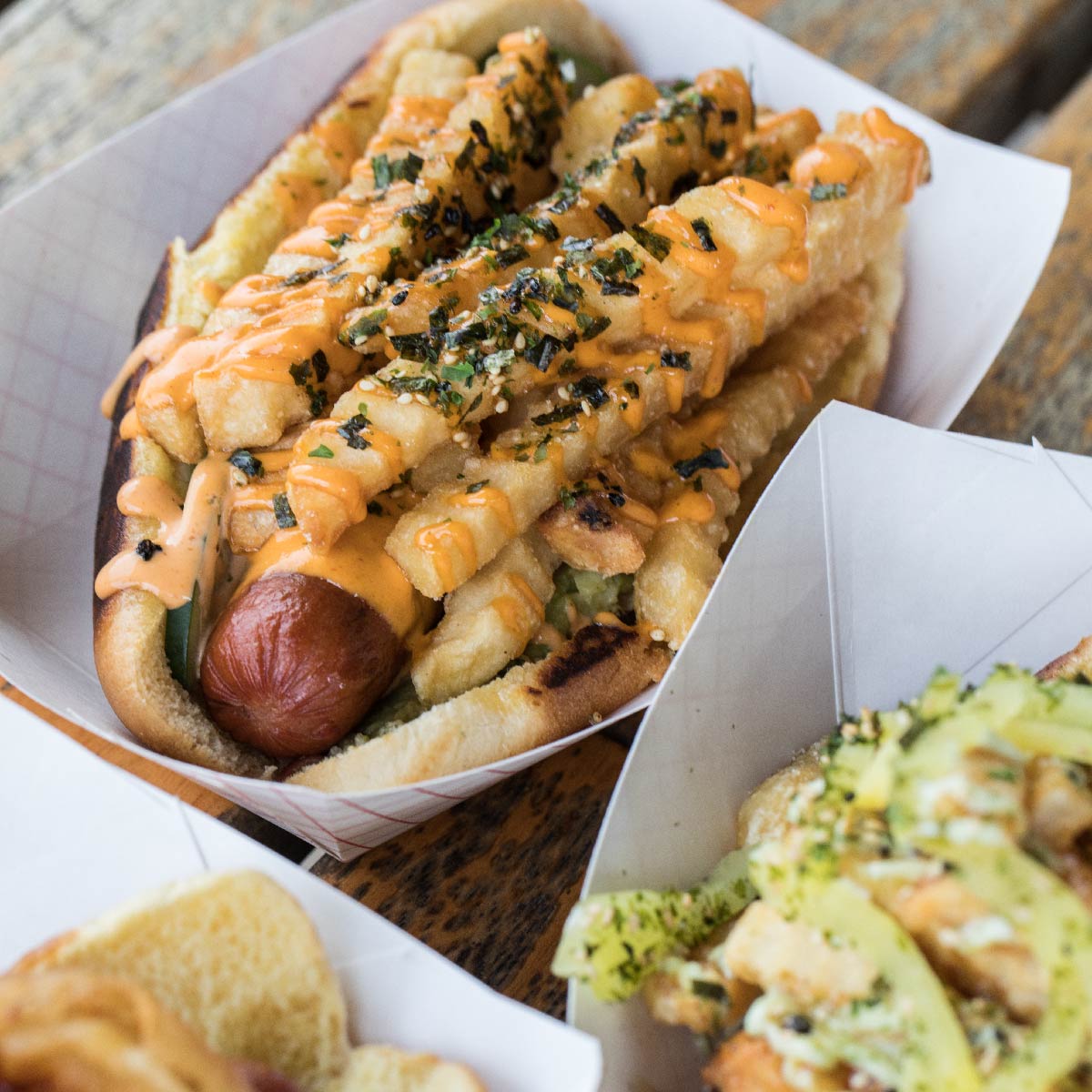 A hot dog is always a good idea, especially if it's from Hale Pops Offering gourmet, foot-long hot dogs that are to die for! Made with premium beef, on a sourdough baguette with delicious toppings! 
Choose from a number of ingenious combinations, like their Cali Dog, made with bacon, avocado, cucumber, french fries, spicy mayo, green onions, and furikake! Who knew hot dogs could be this ono (delicious)?