OPEN: Scroll down for more details.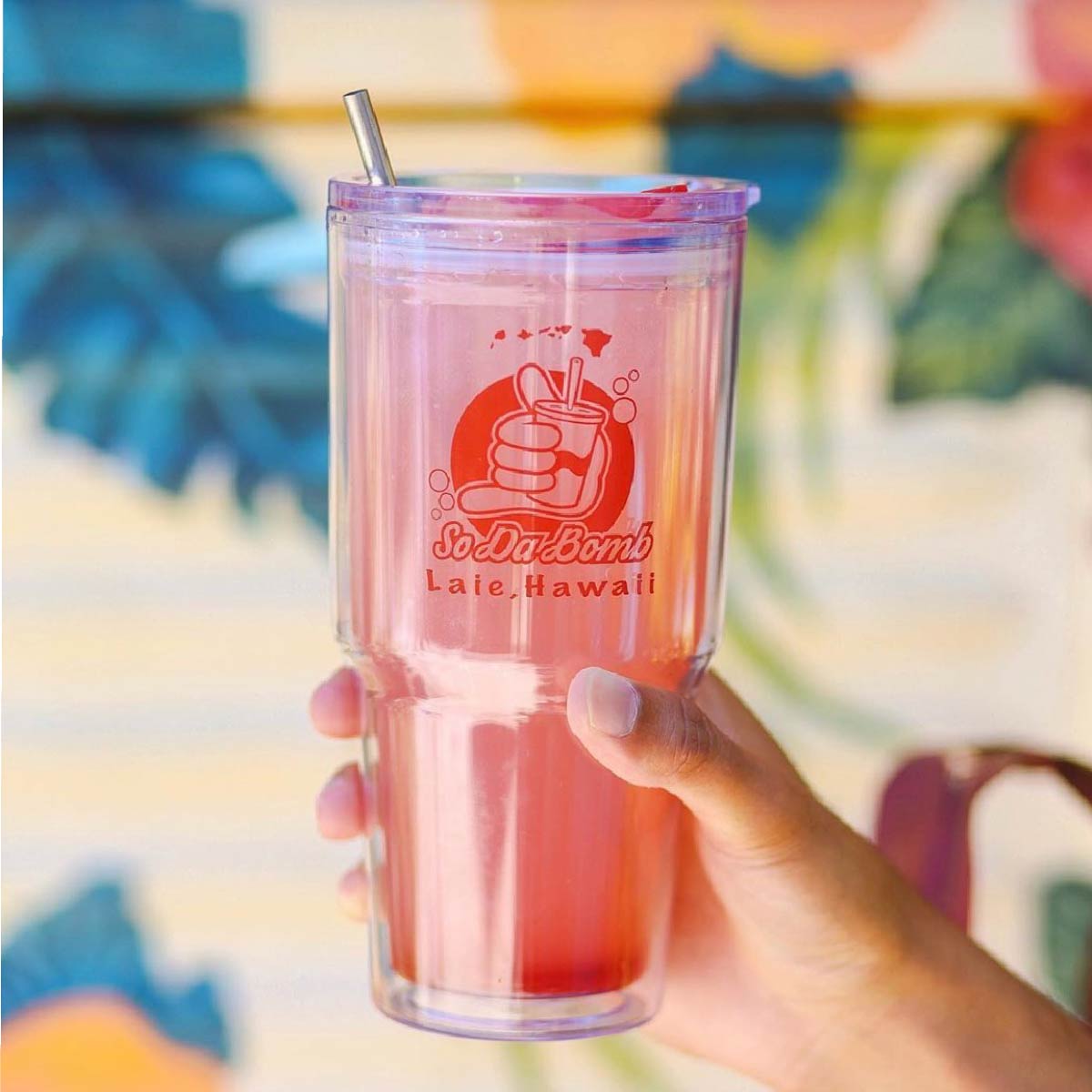 Kalin and Kiana Uluave, BYU-Hawaii students, entrepreneurs and local couple, came up with the idea to open the first soda truck on the island. So'Da Bomb offers soft drinks with a hint of paradise 
by adding all of your favorite tropical flavors to the drinks! Pick from the drink selections or create your own!